Louis Vuitton Cabin trunk c.1910
Very nice Louis Vuitton Cabin Trunk from the 1910s in perfect condition, protected by leather trim, the most luxurious and fragile finish offered by Louis Vuitton until the 1940s. There is also the iconic stenciled monogram cotton canvas, as well as brass jewelry and locks stamped "Louis Vuitton Paris". A red stripe is painted on the trunk, allowing at the beginning of the century to differentiate the different luggage of the original customer by his staff during a trip.
There are also many shipping labels on each side, indicating a round trip between the Netherlands and the United States of America with the famous shipping company "Holland-America Line".
The interior of the trunk is lined with a beige linen canvas, with an original pad in the upper part and a removable frame for storing clothes in the trough. The canvas straps and brass buckles are monogrammed "Louis Vuitton". Also note the Louis Vuitton manufacturer's label, with the trunk's serial number inscribed on the linen.
Very good condition : Despite two long Transatlantic voyages, often a perilous adventure for luggage in the early 20th century, this trunk is in superb condition, with a very nice patina of the leather and the outer canvas. The interior is perfect - everything is original on this trunk.
Brand : Louis Vuitton
Model : Cabin
Dimensions : L:110 cm / H:33cm / P:54cm
Sku : R018
Color : Brown
Availability:
Out of stock
Secure delivery worldwide, with reinforced packaging and insurance. A tracking number is provided after ordering. ( Customs fees may be added for international shipments )
France: 100€ / Europe: 220€ / World: 390€
Even though modern liners are huge, the space reserved for trunks in the cabin is still small. Limited by the regulations of the companies, we have nevertheless created models that meet all requirements.
The "Cabin" with a free bottom and either a simple frame as shown here or a rack frame as in the "Courier" trunk
Available in the 4 sizes above and in all qualities
(extract from a Louis Vuitton catalog presenting this trunk in 1912)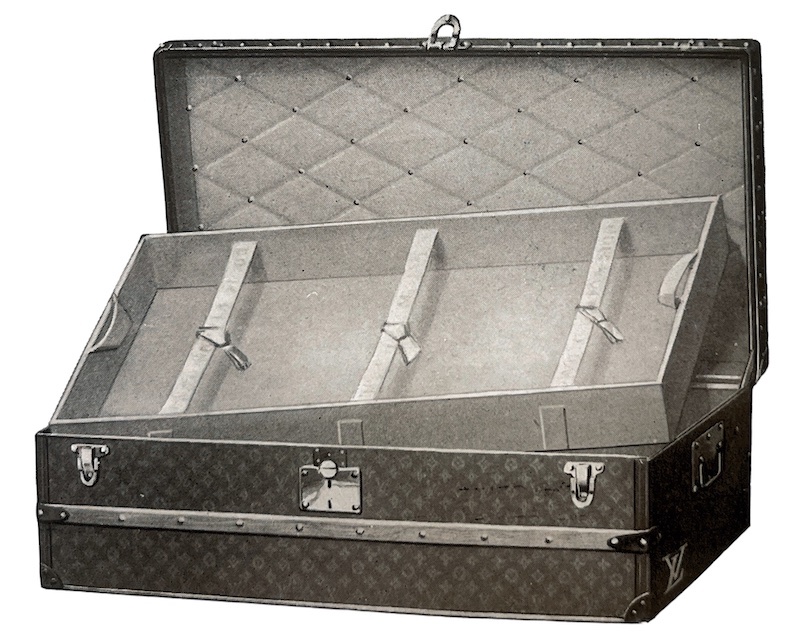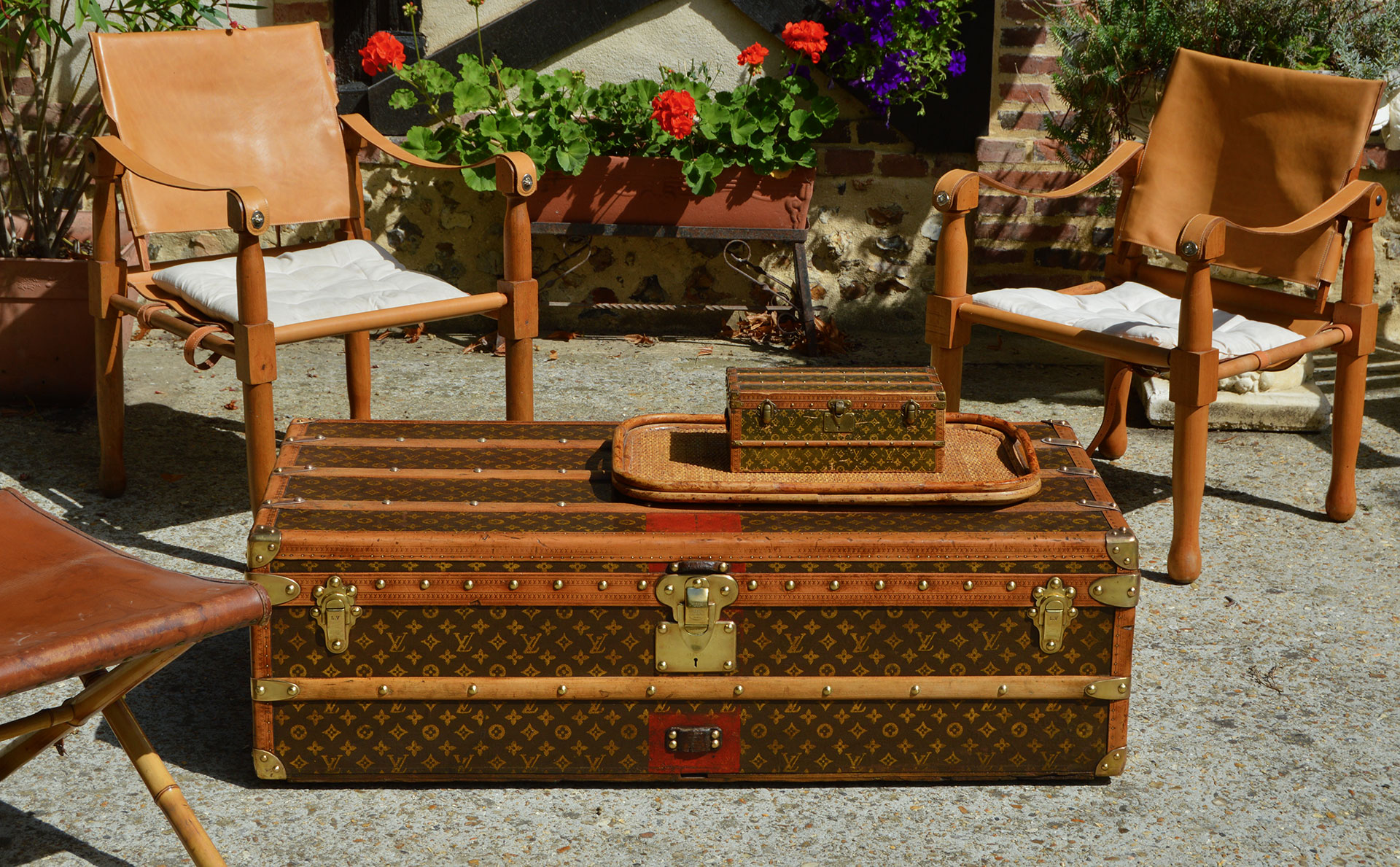 THE COFFEE TABLE, CABIN SIZE
These trunks disappeared from Louis Vuitton or Goyard sales catalogs when the airplane supplanted the liners in the immediate post-war period. For lack of traveling today with these cabin trunks, their format is ideal to make a coffee table. Often protected by a glass, it is the assurance of having an unusual table, full of history and symbol of an art of living at the beginning of the 20th century.
We found other products you might like!